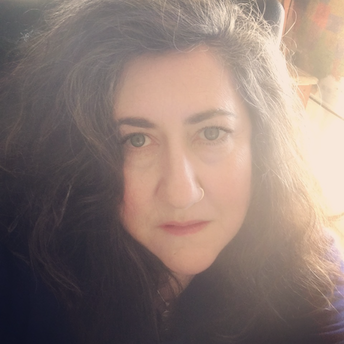 Val Denn started her career as a singer-songwriter, attended Berklee College of Music where she met her husband. They later moved to Austin, Texas toured North America releasing 5 albums. In 1996 she started a booking agency which at the time focused mainly on Texas Songwriters, and later built a very strong roster of woman songwriters and activists. She produced and worked with the Guthrie family and Jimmy LaFave on a show about Woody Guthrie's life called "Ribbon of Highway, Endless Skyway" which ran for 12 years until Jimmy LaFave's death in 2017. Currently she manages activist Ramy Essam and continues to book client Eliza Gilkyson. 
Valerie is very active in the World Music/Roots/Americana/ community as an agent and a manager.. She is passionate about her artists and especially adept at helping her clients with export development and building global careers. Val served for four years on the Board of Directors for Folk Alliance International where she also served a term as President. She teaches and partners with other industry events to lead workshops/panels for the enrichment of the creative/artistic process. She has been a teacher/mentor at SXSW, Mundial Montreal, WOMEX, Folk Music Canada, ECMA's and participated on numerous panels at industry events. She currently is on the board as interim President of Folk Music Canada and a board member of the Live Music Society- which gives grants to small venues in the US.    
Currently she is the Canadian Ambassador for The House of Songs (www.thehouseofsongs.com) based in Austin, Texas. This organization matches songwriters globally for co-writing experiences and has residencies in Austin, Bentonville, AR,  New York City, and now opening new "houses" in Nordic countries.
In her spare time, she is an organic farmer and potter with her husband of 39 years in Nova Scotia Canada.