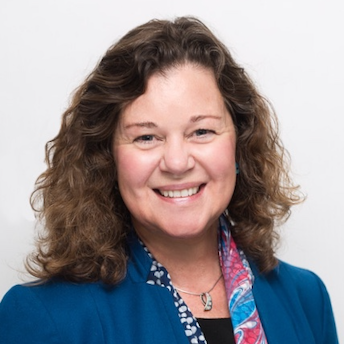 Susan Martinez is an organizer, writer, and (in the words of Nora Guthrie) a conduit. She began her music career as a volunteer, then board member of The Ark in Ann Arbor, and while housing touring musicians came to understand the realities of touring songwriters' lives. After working as in-house publicist at Fleming & Associates, she formed her own PR agency and did PR and management for scores of musicians, labels, and festivals across North America for almost 20 years. Susan served on the board of the Cedar Cultural Center in Minneapolis, and was an Executive Member of the board of The Folk Alliance, where she was the marketing chair and programming chair for the 1996 and 1997 conferences, respectively. 
Susan transitioned from the music business to nonprofit safety net healthcare, where she has served in various leadership roles. This year she has been the Project Lead for the COVID-19 vaccination program in her organization. She studied the health care system in Cuba as part of a Person-to-Person exchange, and has been a panelist at multiple conferences including the "No More Benefits" panel about musicians and healthcare at SXSW in 2005, moderated by Dave Marsh.
Susan's writing has appeared in multiple publications including Rock & Rap Confidential and Counterpunch.  She is a Lifetime Member of The Folk Alliance, a member of the American College of Healthcare Executives, Women Health Care Executives, National Association of Latino Health Care Executives, and a member of the Institute of Healthcare Improvement.