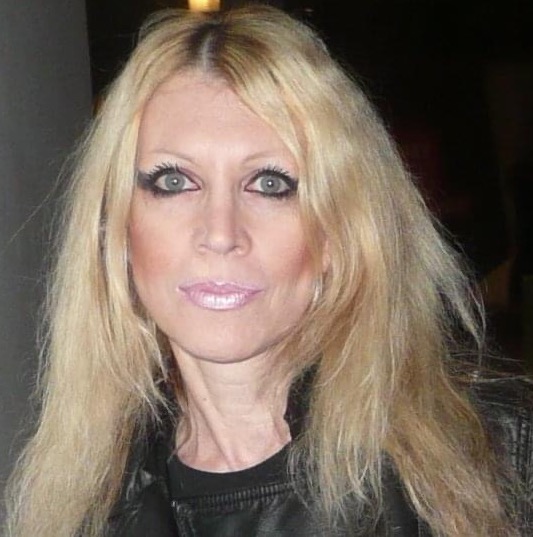 Phyllis Pollack is a longtime music publicist who has represented numerous gold and platinum recording artists. Her past publicity clients have included a diverse roster of legendary artists, ranging from Marty Balin of the Jefferson Airplane to multi-platinum rappers NWA. Pollack represented the late Eric "Eazy -E" Wright, and other artists on his famed label Ruthless Records. Most notably, she did publicity for the iconic album, Straight Outta Compton. While working press for that album, Pollack was told to "handle" a letter that arrived at Priority Records, attacking the group. It was sent by the FBI.  After reading the letter, Pollack contacted Dave Marsh, and the two wrote a cover story for the Village Voice, entitled "The FBI Hates This Band," exposing the letter and the rightwing groups that encouraged the FBI to attempt intimidate the Compton rappers. Their article became the subject of articles in Billboard, The Hollywood Reporter and other print media, and it is mentioned in several books. Oprah Winfrey did an entire episode of her show about their article, and she made a point of showing the cover on her show. That week, the FBI started a file on Ms. Pollack. In 2015, a fictionalized version of NWA's story was made into a theatrical film entitled Straight Outta Compton. In addition to her work as a publicist and a music journalist, Pollack has written liner notes for several albums, including a reissue of Straight Outta Compton. Pollack has also produced three albums released on EMI/Capitol Records, the Hip Hop High series, featuring Dr. Dre, Snoop Dogg, and other hip hop royalty.
Pollack is a former voting member of The Recording Academy, which sponsors the Grammy Awards.
Pollack has had articles published in a slew of media outlets, just a few of which include Billboard Magazine, CREEM Metal, Larry Flynt's Rip, Hit Parader, Valley Scene Magazine, The Source, Rap Pages and, XXL. She has interviewed a diverse range of recording artists, including Frank Zappa, Stevie Ray Vaughan, Metallica, Megadeth, Nate Dogg, Todd Rundgren, Lee "Scratch" Perry, Sly and Robbie, Grace Slick, Jon Anderson, Ronnie Wood, and a multitude of hard rock and heavy metal artists including Alice Copoer and Kiss.
Pollack wrote a column for Examiner.com for several years, covering rock music and related events, writing concert reviews and covering events, including the National Music Merchandisers Convention (NAMM) and the Grammy Awards live from backstage. Pollack attended Lamont School of Music at the University of Denver, majoring in Guitar Performance. She lives in Los Angeles.