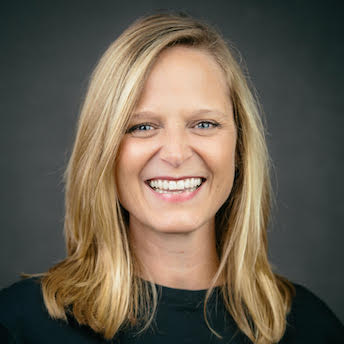 Heidi Schultz Adams has been a passionate patient advocate since surviving Ewing's sarcoma in her mid-20s. Her career in advocacy began in 2000, when she founded Planet Cancer, a pioneering non-profit community of support and advocacy for adolescents and young adults (AYAs) with cancer, which included the first online patient community for young people with cancer.
Her groundbreaking work continued as a founding volunteer leader of the Young Adult Alliance (a program of the LIVESTRONG Foundation), a coalition of nearly 200 advocacy organizations and health care institutions working to improve the care and treatment of AYAs. Heidi joined the LIVESTRONG Foundation in 2009, rising to Vice President of Strategic Partnerships before returning to her passion of serving young adults in 2013 as the first President & CEO of Critical Mass, the independent nonprofit that evolved from the Young Adult Alliance.
In 2016, after overseeing the organization's strategic shift to a mission of legislative advocacy, Heidi transitioned onto the Board of Critical Mass and began working in the private sector for Rx4good, a boutique consultancy that works with healthcare companies, government, nonprofit, and academia to help them thoughtfully integrate the patient perspective into their work, culture, processes and products.
 Heidi has been named a Swiffer Amazing Woman of the Year and one of WebMD's four national Health Heroes. She received the prestigious national Lane Adams Award from the American Cancer Society for her service to the cancer community, and the Archie Bleyer Trailblazer Award from Critical Mass for her transformative work in the field of AYA oncology.
Heidi is also the co-author of two books in the cancer space: Here and Now: Inspiring Stories of Cancer Survivors and Planet Cancer: (The Frequently Bizarre but Always Informative Experiences and Thoughts of Your Fellow Natives).